Chroma Garden made a projection mapping for VOLVO, on 30 full size containers.
My role was help the team at the concept, storyboard and 3D modeling.
-------------------------------------------------------------------------------
43

days of events inside the factory
200

professionals engaged in the operation
900

participants of the automobile dealership network
4000

guests from Brazil and Latin America
26

shows accomplished at the arena
Client:
VOLVO
Agency:
Help
Projection Mapping:
Chroma Garden
Concept and Scenario:
Chroma Garden
Storyboard:
Chroma Garden
Motion Graphics e 3D:
Chroma Garden and Cenozóica Studio
Dance :
Dance Concept Brasil
http://www.chromagarden.com/portfolio-items/volvo-lancamento/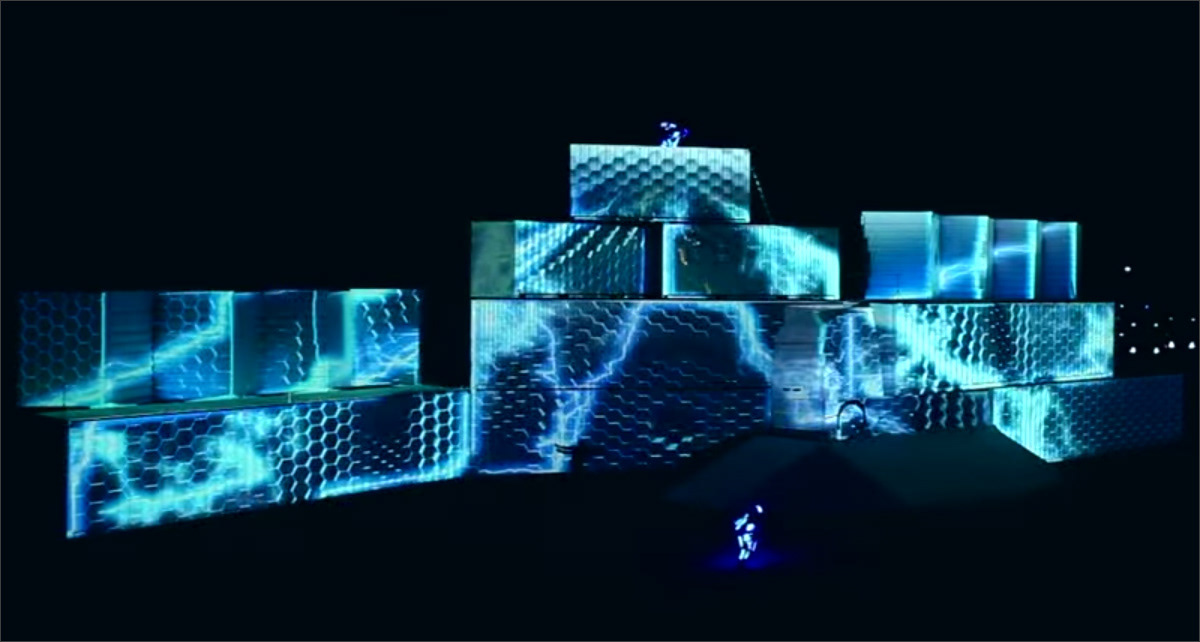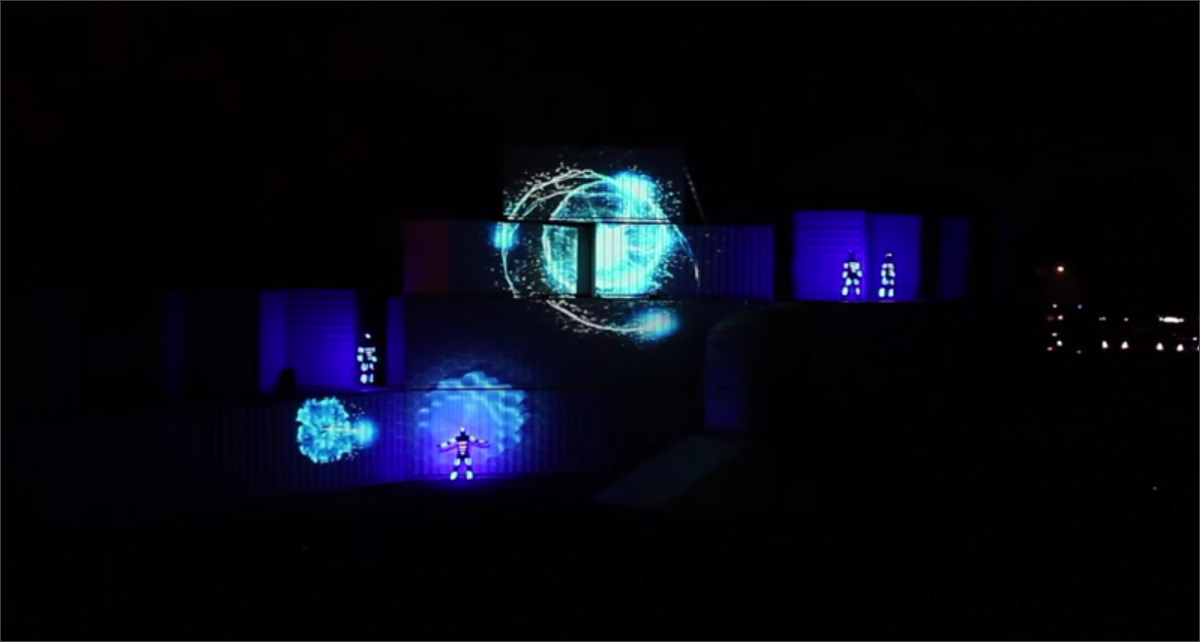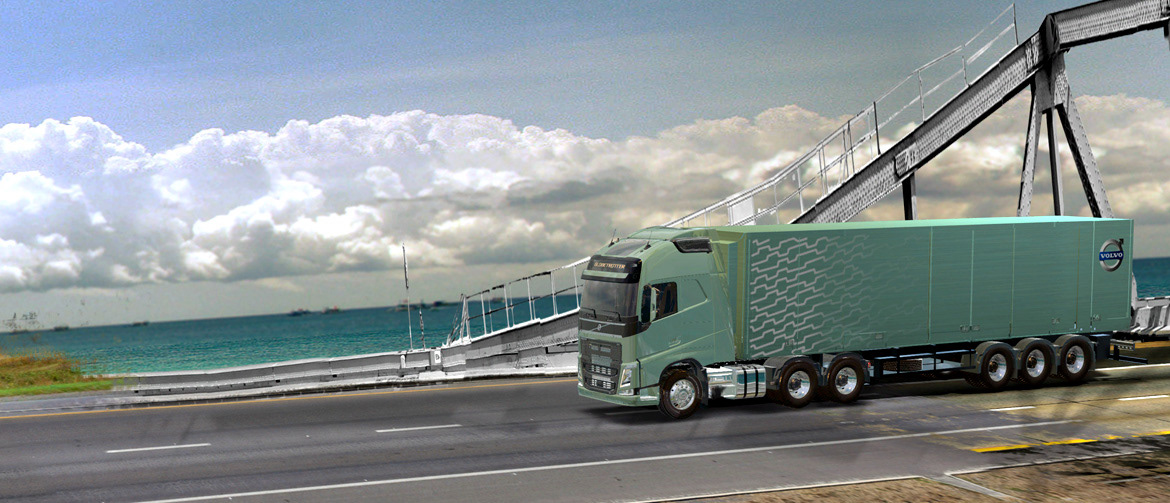 Brazil,

where more than 60% of cargo transportation is done entirely on roads across the country, the competition between trucks manufacturers gets tougher each day.
Despite the high demand for trucks, the economic context of the country surprised by low sales in the sector. The challenge was to draw the customer's attention to new releases of VOLVO trucks.
That's when man and machine once again got together to create the greatest launching this industry has ever seen.
The client factory yard provided the best place to create a large scenario. The whole structure was designed to serve as a huge canvas to receive projection mapping.
We started stacking 3D containers before going to real world. After few days in front of the computer, we decided to use 20 real sized containers. That would become a large 36m screen projection.
But we didn't stop there.
We placed a full sized truck between the containers and mapped each part of the product. This allowed the creation of scenes such as the assembly of the truck and the virtually ride across many  environments. That caught the attention of everyone in the audience.
As Trucks needs man to drive them, we got dancers to drive the show.
Over 30 tech dancers
interacted with the projection creating an amazing visual dialog between man and machine. They dressed LED clothes, that could allow vanish illusions. That also allowed interactions, as in times when the dancers came into the containers, and when they hit the scenario for various effects.
For the rest of the show, the trucks passed close by the public as the containers turned into a big-screen showing information about every product.
The event exceeded sales expectations, and gave a unique and exclusive experience for all expectators.
Over
22 days of presentation
,
around 4000 guests clients and press, from Brazil and Latin America, witnessed the new era of trucks launching. The result was great results to the client and more: the experience got deep in their emotions. Not just because the pictures they have taken or because the images they say they will never forget. They got the opportunity to participate in a unique event hard to explain in words and hard to be reproduced again in its magnitude.